Thai Red Duck Curry
Cook Time
min
HOW TO:
Score the fat of the duck and season with salt and pepper. Place the fillets fat side down on a COLD dry pan and turn to a medium heat. As the pan heats up the fat will start to render from the fillets. You might need to remove some of the fat from the pan half way through this stage to help the skin crisp up. Cook until the fat on the fillet is golden in colour. Turn fillets over and continue to cook for another 2 minutes. Remove and set aside. When cool, slice duck breast (the breasts will finish cooking in the sauce).
Add the curry paste to the fat in the pan and stir for 2-3 minutes until fragrant. Add the coconut milk and mix well. Add in the soy, fish sauce, lime zest and sugar. Simmer for 5 minutes until the sauce has reduced and thickened a little. Add the tomatoes, sugarsnap peas, lime juice and sliced duck breasts and simmer for 5 minutes.
Garnish with sliced red chillies and fresh coriander and serve with steamed jasmine rice and lime wedges.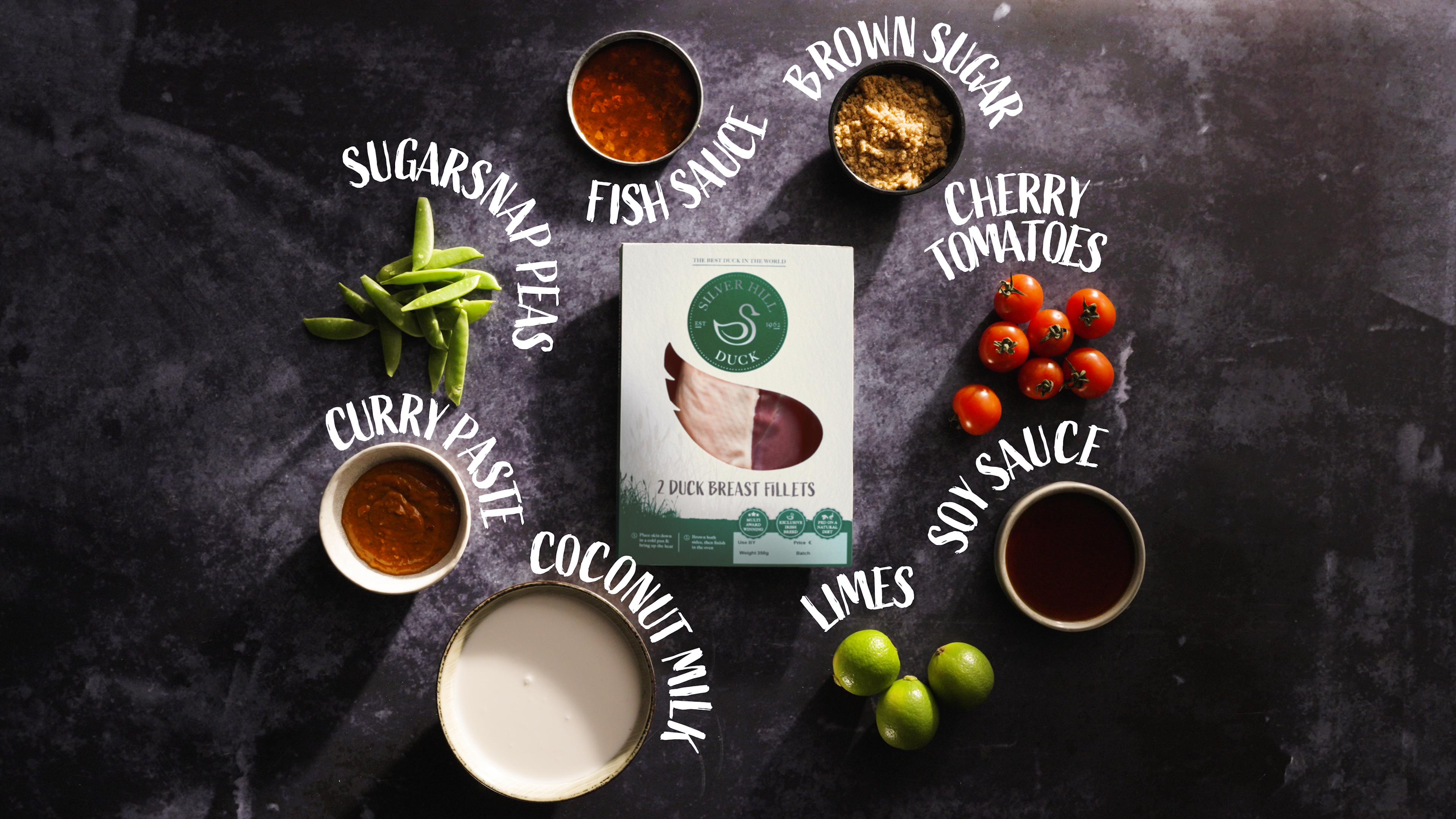 WHAT YOU NEED:
2 Silver Hill Duck Breasts
2 tablespoons of red curry paste
400ml can of coconut milk
1 tablespoon of soft brown sugar
1 tablespoon of soy sauce
1 tablespoon of fish sauce
100g cherry tomatoes
100g sugarsnap peas
Zest and juice of 1 lime
Lime wedges and fresh coriander to serve
Back to Recipes
Some of our products
Over 58 years of experience and continued development has yielded the optimum bird for flavour, texture and consistency.