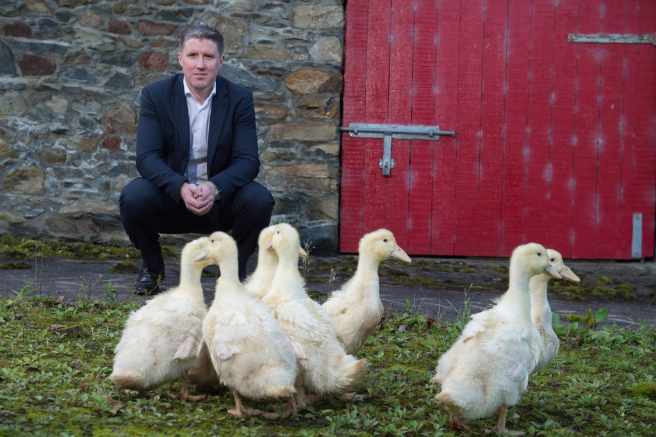 Silver Hill Duck Managing Director Micheál Briody
At home our award winning products can be found in retail stores nationwide, selected butchers and on our online e-commerce site www.duckshop.ie . We have a wide range of fresh and convenient duck products available to customers which are easily accessible and conveniently cooked – allowing you to cook a 5 star meal at home while making memorable family moments. Our products such as Crispy Duck & Pancake, Confit Duck Legs & Duck Fillets are annual award winners at the Irish Quality Food Awards, Great Taste Awards and Blas na hÉireann.
In March 2019 Fane Valley Group acquired Silver Hill Duck. Fane Valley is a progressive agri-food business, based in Northern Ireland and has been Silver Hill's feed nutrition partner for over 20 years. The announcement secured ongoing investment in the development of the existing production site at Emyvale to keep pace with rapidly growing global demand for the famous Silver Hill Duck.