Party Food Duck Canapes
Cook Time
30 min
HOW TO:
Preheat the oven to 200ºC/Fan 180ºC/Gas 6 and grease two 12-hole mini muffin tins.
Heat the duck according to the pack instructions. Shred the meat finely, cut the skin into small pieces and keep warm. Brush the pancakes from the pack on each side with the duck fat then stack and cut into quarters. Take two pieces and overlap them then gently push into a mini muffin tin.  Continue until each muffin cup is filled. Bake in the centre of the oven for 8-10 minutes until crisp and golden at the edges.
Empty the hoisin sauce into a small bowl and loosen with a little lime juice. Put a tiny bit of sauce in the pancake cups, top with the shredded duck and add another small dollop of sauce on top. Garnish with the finely diced cucumber, scallion and garnish with the red chilli and serve immediately on a party platter.
* Makes 20 pieces.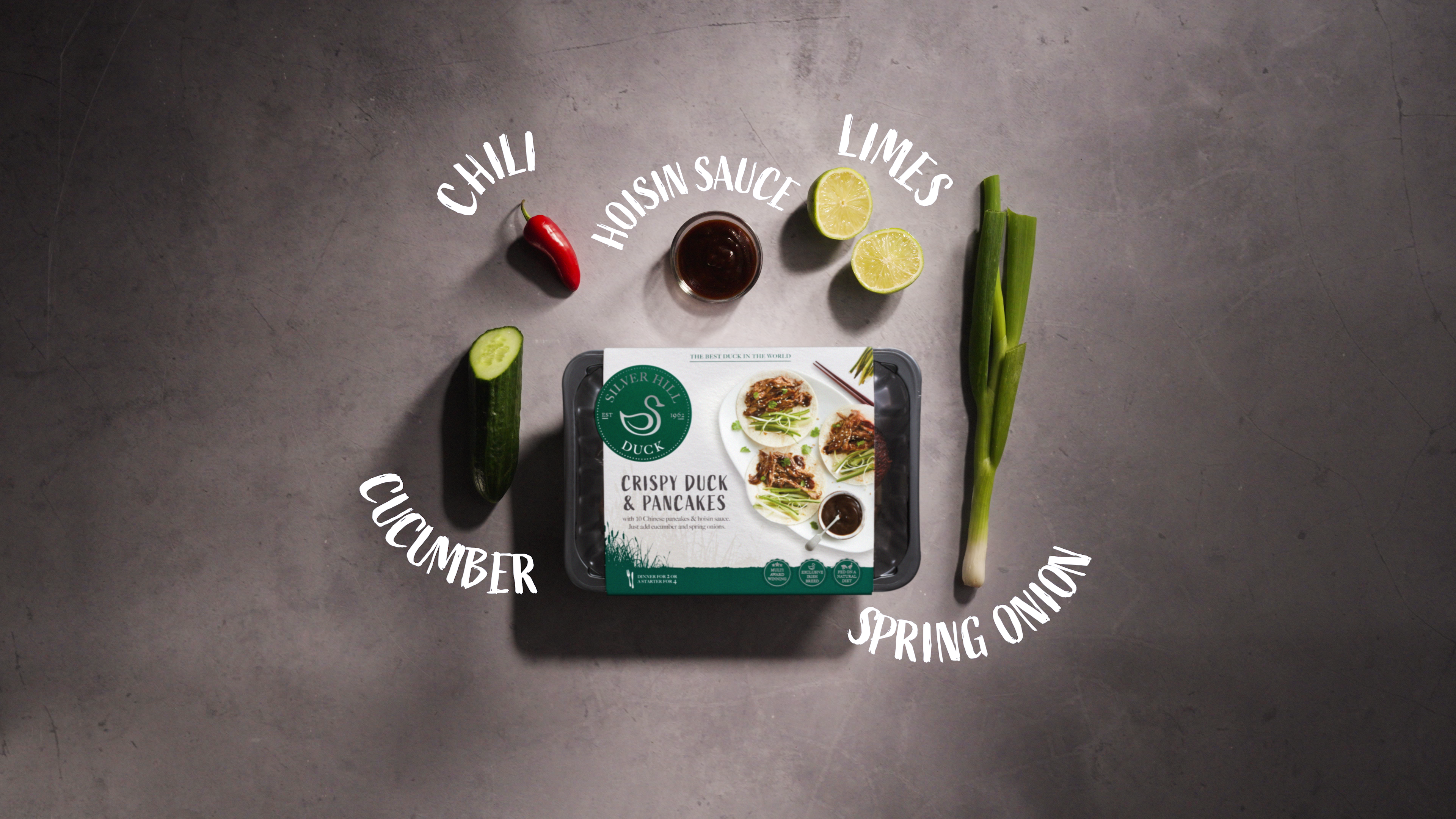 WHAT YOU NEED:
Silver Hill Crispy Duck & Pancakes
50ml Duck Fat (can be from the heated duck), warmed
Juice of 1 lime
¼ small cucumber, seeds removed and finely diced
2 spring onions, finely chopped
Finely chopped red chilli to garnish
Back to Recipes
Some of our products
Over 58 years of experience and continued development has yielded the optimum bird for flavour, texture and consistency.