Duck Pappardelle
Cook Time
30 min
HOW TO:
Heat the duck according to the pack instructions. In a wide saucepan, heat a little duck fat and fry the onions, garlic, celery and carrot until soft. Season well with salt and pepper then add the red wine. Simmer until the wine has reduced then add the passata and chicken stock and cook gently until the sauce has reduced by a third. When the duck is cool enough to handle, remove the skin and any extra fat and shred the meat into large chunks. Add to the pan and cook over a low heat for 4-5 minutes until the sauce has thickened and the meat has become part of the sauce.
Cook the pasta in boiling salted water according to the pack instructions. Drain and add to the sauce, tossing to coat well. Serve immediately with a grating of fresh parmesan and a green salad on the side.
*For an extra special touch, keep back some of the duck skin and crisp it up in the oven to top your pasta when serving.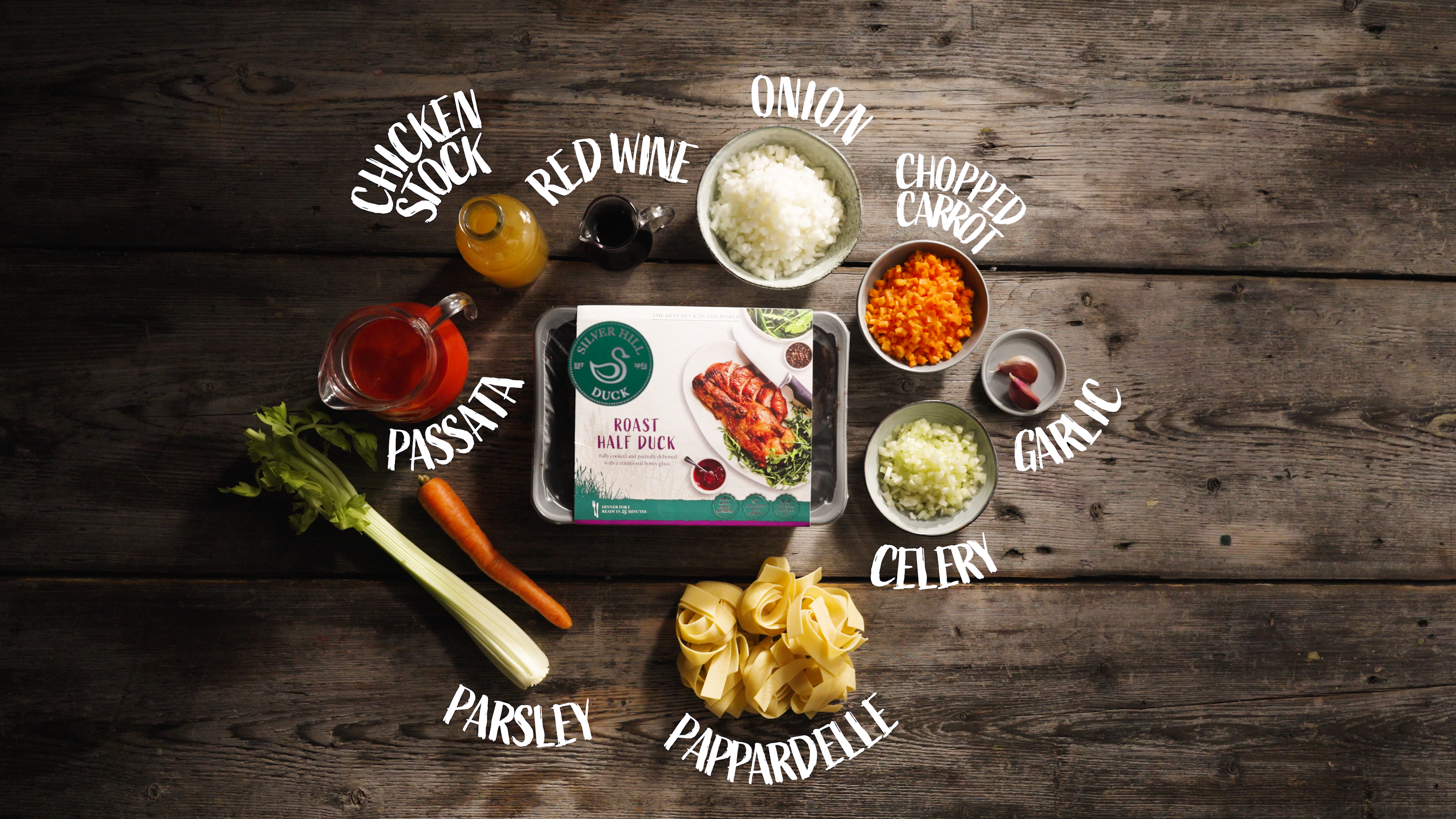 WHAT YOU NEED:
1 Silver Hill Roast Half Duck
2 tablespoons of duck fat from the heated duck
1 onion, finely chopped
2 cloves of garlic, finely chopped
1 medium carrot, peeled and finely grated
1 stick of celery, finely chopped
125ml red wine
4s00ml passata
250ml of chicken stock
Salt and freshly ground pepper
2 tablespoons of flat leaf parsley, chopped
250g dried pappardelle pasta
Freshly grated parmesan to serve
Back to Recipes
Some of our products
Over 58 years of experience and continued development has yielded the optimum bird for flavour, texture and consistency.