Duck Confit Hash
Cook Time
25 min
HOW TO:
Heat the duck confit according to the pack instructions. Cook the potatoes in boiling salted water until tender. Drain well and, when cool enough to handle, cut into small pieces.
Heat a large pan over a moderate heat and add a tablespoon of duck fat. Gently fry the onions and garlic for 3-4 minutes until soft and lightly golden then set aside. Add another tablespoon of duck fat to the pan and when hot add the chopped potatoes. Cook until crispy and golden, tossing occasionally. Return the onion and garlic to the pan and season well with salt and freshly ground black pepper. Shred the duck meat with two forks and cut up the skin (removing any excess fat) and add to the pan, tossing to mix well. Remove from the heat and stir in most of the parsley.
In a separate pan fry the eggs. Divide the hash between 2 plates and top with the fried eggs. Scatter over the rest of the parsley and serve immediately.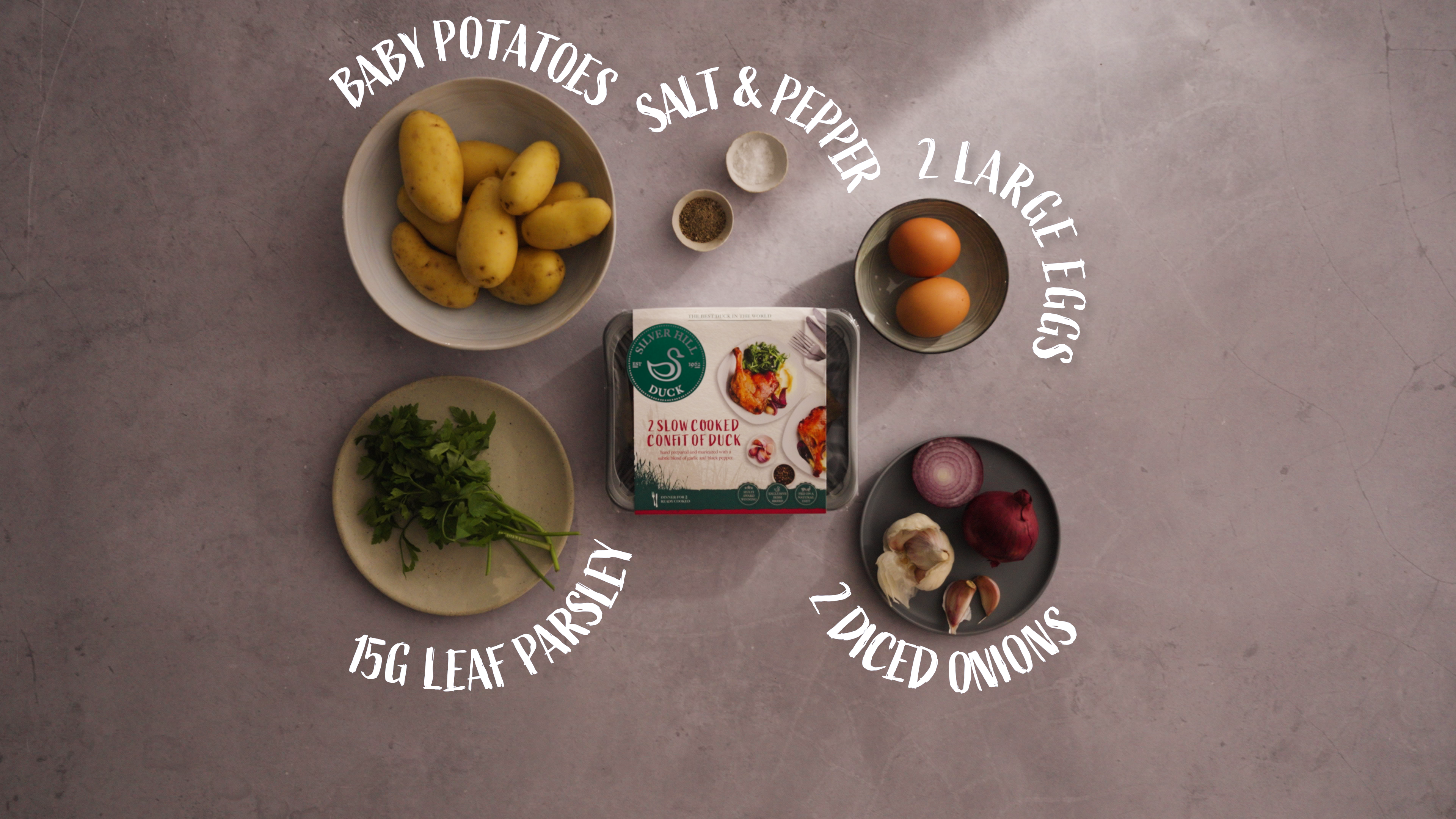 WHAT YOU NEED:
1 pack of Silver Hill Duck Confit
600g baby potatoes
2 tablespoons of duck fat
2 red onions, diced
2 cloves of garlic, finely chopped
2 large eggs
15g flat leaf parsley, chopped
Back to Recipes
Some of our products
Over 58 years of experience and continued development has yielded the optimum bird for flavour, texture and consistency.